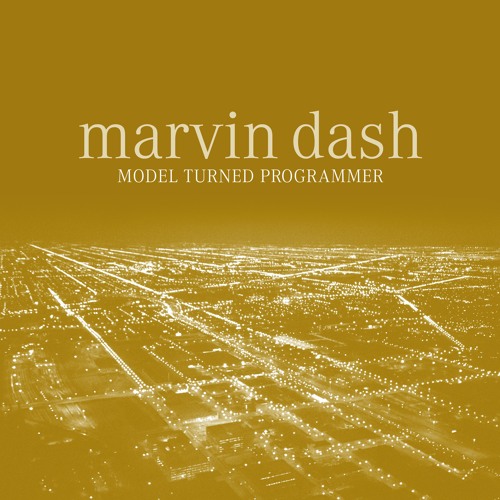 Stream & Buy: https://moonharbour.lnk.to/MHRLP028IN
Matthias Tanzmann has been digging in his vaultsand is to reissue a series of EPs and LPs that have been influential to him and are hard to find online. First up is German artist Marvin Dash's essential Model Turned Programmer LP originally put out by the STIR15 Recordings label back in 2002.
MarvinDash was born Ronald Reuter and for four years from 1996, he put out two albums and four EPs on labels like United States of Mars and Force Inc. But it was Model Turned Programmer that re-wrote the rules of house music. With its weird arrangements, heavy dub influences, hypnotic bass frequencies and seriously underground ideas it was a real shot in the arm when it first landed. To this day, it remains in a sound world of its own and very much defined the German house sound at the turn of the millennium. From Basic Channel to Kerri Chandler to Ron & Chez's Prescription label it builds on those key influences and adds something new that still resonates in 2022.
After an intoxicating and dubby house opener, the title track goes deep with lush jazz chords and inventive sound designs. 'Red Sparrow' then strips things back to a crisp boom-bap house groove with lounge-style chords adding warmth next to nice wood hits. 'Chocolate Weazle' is another brilliantly musical house cut with glowing synths and a neat bassline, 'Rush Hour; is a more loose and rough-edged beatdown cut and 'Motorcycle Emptiness' slips into a slinky house vibe with icy hi-hats and chords that bring to mind real Detroit soul.
The stylish 'Beat Treats' shows off Dash's exquisite knack for drum designs and fresh arrangements that bristle with energy and musical invention and 'Friday Night With Burt Reynolds' is perfect deep house with fluttering toms and sustained chords that ooze romance. 'Damn Campers' (Club Mix) is the most prickly and peak time cut of the lot with slapping drum funk and frazzled chords. 'Looks Like We Are Coming Closer Tonite' rounds out with brilliantly pensive chords over a swaggering groove that gets you lost in the moment.
This is a crucial reissue of an overlooked but vital part of the evolution of the European house sound
Stream & Buy: https://moonharbour.lnk.to/MHRLP028IN