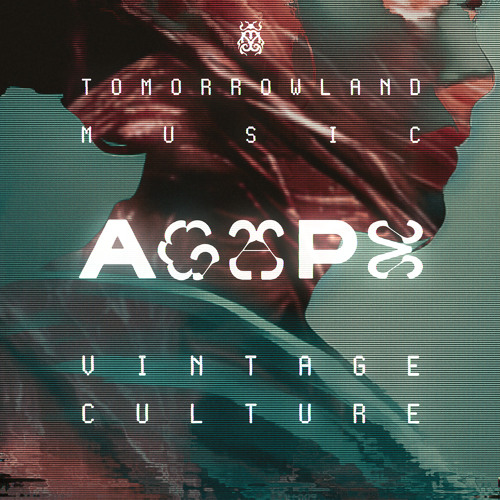 The record consists of two of his biggest club tracks of 2022 – first single 'Agape' is out today
Stream & Buy https://tomorrowland.lnk.to/Agape
Closing off the year in style, Brazilian artist Vintage Culture once again demonstrates his musical capabilities on a special two-track EP, due on Friday 2nd December on Tomorrowland Music – first track 'Agape' is out today.
Featuring two of his biggest club tracks of 2022 ('Fractions' and 'Agape'), one of dance music's most acclaimed artists has curated the ultimate crowd pleaser for an energy-fueled club night, bound to captivate dancefloors in gripping fashion. 'Agape' is a slick progressive house weapon. Pairing glistening synths with melodic breakdowns, the track perfectly captures Vintage Culture's unique production style.
From the tiny municipality of Mundo Novo, Vintage Culture has risen to international stardom through his songwriting, studio productions and charismatic stage presence. Already a household name in his homeland of Brazil, he has really been announced as the world's #1 house DJ in the DJ Mag 'Top 100', while climbing to #11 in the overall poll. His career took off in 2019 following the release of his Jorja Smith and Maverick Sabre remix, and Vintage Culture has since enjoyed Platinum success on multiple singles, as well as topping the Billboard Club / Dance and Spotify Dance Charts. Having collaborated with the likes of Roland Clark, Tiësto, Maxi Jazz, Sonny Fodera, Anabel Englund and, most recently, Swedish House Mafia, he is known for his irresistible melodies combined with driving instrumental rhythms to create a mesmerising style and sound which is uniquely recognisable.
Vintage Culture rounds off his biggest year yet with two more refined dance floor cuts.
About Vintage Culture
There is no stopping Vintage Culture right now. The Brazilian artist has gone from small-town dreamer to main stage headliner in just a few short years. He has had multiple chart-topping hits across both Billboard and Spotify, has secured his own residencies in Ibiza and Las Vegas, has played epic shows everywhere from Coachella to Club Space in Miami and has picked up more than 1.5 billion global streams. All of this is because he has a work rate that is second to none and a passion for the party like no other.
Lukas Ruiz works with the same determination and focus as his hero Ayrton Senna. He was already established in Brazil and making his mark on the international stage when the pandemic hit, but he used the downtime to write over 200 tracks. That creative flurry gave rise to a new house sound that was more emotional and reflective of his personal feelings.
The results came in tunes like 'It Is What It Is' featuring Elise LeGrow with warm, rolling drums, expressive synths and stirring piano keys. That track made a global impact and picked up high-profile support from plenty of major players that have continued to come in ever since. In its wake, there have been other chart-topping hits on Defected like 'Nightjar' feat SHELLS and plenty more on vital labels like Insomniac, Ultra and Sony.
He has worked with John Summit, Goodboys, Solardo and Sonny Fodera and evolves his signature sound every time. His remixes of the likes of Rufus Du Sol, Bob Moses and Franky Wah prove just as popular – and have helped to make him a firm fixture on the world's most influential radio stations from BBC Radio 1 and KISS FM in the UK to NRJ in France, Slam FM in the Netherlands, SiriusXM in the USA and TripleJ in Australia, as well as the most streamed artist on all of Beatport.
As a DJ, Vintage Culture is no less focused. He famously likes to play as long as possible and up to four times a weekend in multiple different countries. His legendary sets take dancers on a whirlwind through every shade of house music and have made him one of the most in demand selectors on the planet: he's played sold-out shows in North and South America and Europe, has been the main stage attraction at Tomorrowland, Electric Daisy Carnival Festival and Ultra Music Festival and now hosts his own Vintage Culture residency at Hï Ibiza, the most famous club on the White Isle. On top of this, he has made his mark on Las Vegas with his residency with Tao Group Hospitality.
Back home, Lukas Ruiz is a national hero who has truly invigorated the Brazilian scene with his own label and festival brand, Só Track Boa Festival. It roughly translates as "good tracks only" and is known for its over-the-top production, explosive pyrotechnics and awe-inspiring ice canons at 25,000 capacity stadiums across Brazil and more recently in North America. All this comes after being made a cover star of both Rolling Stone Magazine Brazil and DJ Magazine's international edition and being included in Forbes Magazine's influential 30 under 30 list.
Vintage Culture is an artist who has lived and breathed dance music since he was a boy, and now the scene cannot live without him.
About Tomorrowland Music
Tomorrowland has expanded the family with its own music label: Tomorrowland Music. Tomorrowland Music is a dedicated music division within Tomorrowland, collaborating closely with both artists and labels, supporting them in all their recording and release activities.
Tomorrowland Music has partnered with Virgin Distribution and Virgin Records. As part of the Universal Music Group, Virgin has been one of the industry leaders in music distribution and independent records labels for many years. Tomorrowland Music is delighted to be working closely with Virgin and looking forward to taking the label to a higher level together.
Stay tuned for a stellar line-up of renowned artists from all different levels who can't wait to release their music on Tomorrowland Music, encompassing a multitude of genres.