Andrea Oliva – 'Dilemma'
(All I Need)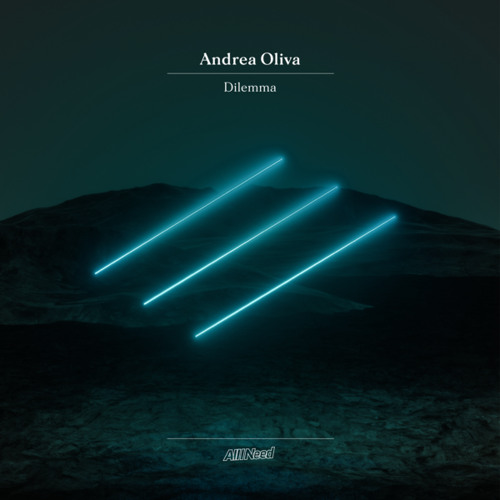 Dance music favourite Andrea Oliva has announced his new EP 'Dilemma', out today on his All I Need label.
A dark, hypnotic club cut propelled by low-slung bass, 'Dilemma' is one of Andrea's most UK-flavoured releases to date. Oliva is also in the midst of a typically hectic summer tour schedule, which includes his residency at Ushuaia and the renowned Zurich Street Paradise on 13th August, he has also recently launched a fashion wing of All I Need.
Having taught himself to DJ at the age of 13, Andrea enjoyed a rapid ascent through the ranks. Eventually he made his way to Ibiza, where in 2004 he was first invited to DJ at Space and would later headline ANTS Ushuaia for many years. He has also released on labels including Hot Creations, Desolat, Truesoul, Play It Say It, Saved and Relief Records.
Launched last summer, All I Need is a statement that encapsulates the crucial role that music plays in Andrea's life – and the lives of music lovers all over the world. It is composed of a music label, events wing and fashion line, and represents a philosophy, a way of life and the desire to put music and creativity at the centre of his world.
Another stellar release from one of dance music's most consistent stars.
Stream: https://open.spotify.com/album/3Davr9dzq7S23vh9R7Fq2i
https://soundcloud.com/andreaoliva/sets/dilemma-162984343